Wisdom Tooth Removal: What Is a Dry Socket?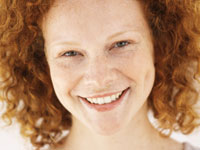 After a wisdom tooth has been extracted, the socket is filled with a blood clot. Slowly, the clot shrinks and fills in. That is, a skin or a covering with tissue similar to the rest of the mouth (mucous membrane) begins to cover the clot and the tissue in the clot area is ingrown by bone cells and tissue cells. Eventually, the area shrinks and the socket is eliminated and replaced by firm tissue, and the depth of the socket fills with bone. The healed area usually is narrower than the site of the original wisdom tooth.
The pain following a wisdom tooth extraction usually lasts no more than a day or two, at the most. If the clot breaks down or is washed away, the protective covering of the exposed bone is lost and the bone can be exposed to the mouth bacteria. This painful condition is known as dry socket. One of the features of its presence is that wisdom tooth post-extraction pain persists longer than a couple of days and can be quite severe.
Though the causes are not known with certainty, some factors seem to predispose individuals towards a dry socket:
those people who have gingivitis or periodontal disease.
those who have had lower or mandibular extractions, particularly on posterior (back) teeth such as molars and pre-molars.
those who have wisdom teeth that are difficult to extract and necessitate bone removal.
those that are particularly difficult to numb and so need several cartridges of local anesthetic. Some local anesthetics contain epinephrine, which is used in preventing rapid dissipation of the anesthetic by constricting the blood vessels at the site. This perhaps may prevent good clot formation. People who smoke also are predisposed towards dry socket. Again, this may be because of the constricting effect of nicotine and tar products on the blood vessels.
Rinsing the mouth within a few hours of a wisdom tooth extraction may flush the clot out of the socket. Using a straw may have a similar effect. That is why post-operative instructions urge the patient not to smoke, rinse or use a straw for at least a day.
Unfortunately, there is no sure way of guaranteeing that a dry socket won't occur, but there is some evidence that placing a small piece (quarter of a square inch) of gel foam (a clotting agent) covered with tetracycline powder (an antibiotic) in the socket after the extraction can reduce the chance of a dry socket. This will be absorbed over a few days and has not been shown to induce allergies or have any other effect on the patient. Fortunately, dry socket is a relatively easy condition to treat.
by Myer Leonard, DDS, MD
Corrective Oral Surgery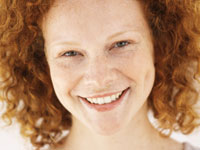 Corrective oral surgery (orthognathic surgery) moves teeth and jaws into a more balanced, functional and healthier position. Unequal growth of the jaws, birth defects or injury can create problems. Orthognathic means "straight jaws" and corrects a wide range of facial and jaw fractures and irregularities.
Its benefits include an improved ability to:
chew
breathe
speak
enhances appearance
When only the teeth are involved, orthodontics can correct many "bite" problems but it cannot reposition jaws. Corrective oral surgery is usually performed when needed in connection with orthodontics corrections. The orthodontist and oral surgeon work together in developing your specific treatment program. A complete evaluation of the patient's condition through X-rays, photographs, facial measurements and dental impressions help them determine the best course of therapy.
What Conditions May Indicate a Need for Corrective Oral Surgery?
Difficulty in chewing or swallowing
Speech problems
Chronic jaw pain
Excessive wearing of teeth
Facial injury or birth defects
Unbalanced facial appearance
Receding chin or protruding jaw
"Open bite" (a space remains between the upper and lower teeth when the mouth is closed)
Chronic mouth breathing with dry mouth
Sleep apnea (breathing problems when sleeping)
What Are Preparations for the Oral Surgery?
Your orthodontist and oral surgeon will work closely together in preparation for your complete treatment program. First, pre-surgical orthodontics will move your teeth into a new position to fit together better after surgery. This means you'll be wearing braces for 6 to 18 months prior to the surgery. Your teeth will be carefully evaluated during orthodontic visits. When your dental correction team determines that your teeth are properly positioned, the surgery will be scheduled.
Where Is the Oral Surgery Performed? How Long Does It Last?
The surgery is performed in either a hospital or outpatient surgical center under general anesthesia which "puts you to sleep" during the operation. The length of surgery will depend upon the amount and type of surgery needed.
What About Any Facial Surgical Scars?
Since most incisions are made inside the mouth, no external scars are usually visible. If incisions are needed externally, the surgeon carefully conceals them in natural skin creases.
What Happens After Oral Surgery?
After surgery, you will experience some discomfort that is usually not significant; the pain can be controlled with medications. Your healing will take some time. Normally you can return to work or school within two weeks.
After four to eight weeks following surgery, your orthodontics treatment will continue to complete the proper positioning of your teeth. Usually your braces are removed within 6 to 12 months after surgery.
Following the removal of your braces, schedule an appointment with your dentist for a check-up. You'll have plenty to celebrate with all the benefits gained as a result of the corrective oral surgery.
By Brian J. Gray, DDS, MAGD, FICO