Oral Surgery: The Solution to Wisdom Tooth Impaction Oral Surgery: The Solution to Wisdom Tooth Impaction Oral Surgery: The Solution to Wisdom Tooth Impaction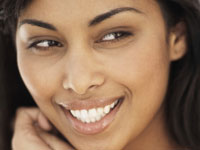 Oral surgery is frequently a part of growing up and developing wisdom teeth. Many people don't have the space in their mouths for their wisdom teeth, so the teeth aren't able to come in straight.
Impacted wisdom teeth happen when the developing wisdom tooth pushes into the tooth next to it. This can be quite painful, but some patients don't experience pain and don't realize they have impacted teeth.
That's why wisdom teeth dentists take x-rays. This enables a dentist to see how much the teeth have developed so far and where they look to be headed.
If the patient has impacted wisdom teeth, then the dentist will recommend oral surgery to remove the wisdom teeth. Simple extractions may be performed by a general dentist in his or her office under local anesthesia (like Novocain), but more complex cases will be referred to an oral surgeon.
During wisdom tooth oral surgery, the dental surgeon surgically removes the problematic teeth. (Most people get all four wisdom teeth removed, but that's not true for everyone.) In general, wisdom tooth surgery is easier to perform on younger people, as their wisdom teeth are still developing and haven't fully hardened to bone.
A visit to the wisdom tooth surgeon is not an inevitable part of becoming an adult, but for many people, it's a wise investment in their long-term dental health!
Why Do We Have Wisdom Teeth?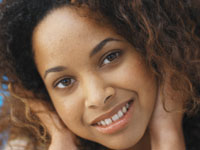 People often ask, "Why do we have wisdom teeth if there is no room in the jaws for them?" The answer has a lot to do with diet. In an article titled "Management of Asymptomatic Impacted Wisdom Teeth" in the British Journal of Oral and Maxillofacial surgery, the author noted that the average, highly abrasive diet of Neolithic man wore down his teeth, which caused a reduction in molar size from front to back.
This size decrease from the abrasive food which man consumed allowed for the forward migration of the teeth and thus created adequate space for the eruption of a wisdom tooth or teeth. Less wear occurs in modern man because of the arrival of processed foods and the reduced amount of chewing necessary to consume food.
Combining this with a decrease in the loss of teeth and cavities as a result of modern dentistry requires people nowadays to address at least one impacted or partially impacted wisdom tooth through dental surgery.