Wisdom Tooth Removal: What Is a Dry Socket?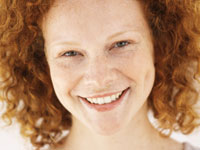 After a wisdom tooth has been extracted, the socket is filled with a blood clot. Slowly, the clot shrinks and fills in. That is, a skin or a covering with tissue similar to the rest of the mouth (mucous membrane) begins to cover the clot and the tissue in the clot area is ingrown by bone cells and tissue cells. Eventually, the area shrinks and the socket is eliminated and replaced by firm tissue, and the depth of the socket fills with bone. The healed area usually is narrower than the site of the original wisdom tooth.
The pain following a wisdom tooth extraction usually lasts no more than a day or two, at the most. If the clot breaks down or is washed away, the protective covering of the exposed bone is lost and the bone can be exposed to the mouth bacteria. This painful condition is known as dry socket. One of the features of its presence is that wisdom tooth post-extraction pain persists longer than a couple of days and can be quite severe.
Though the causes are not known with certainty, some factors seem to predispose individuals towards a dry socket:
those people who have gingivitis or periodontal disease.
those who have had lower or mandibular extractions, particularly on posterior (back) teeth such as molars and pre-molars.
those who have wisdom teeth that are difficult to extract and necessitate bone removal.
those that are particularly difficult to numb and so need several cartridges of local anesthetic. Some local anesthetics contain epinephrine, which is used in preventing rapid dissipation of the anesthetic by constricting the blood vessels at the site. This perhaps may prevent good clot formation. People who smoke also are predisposed towards dry socket. Again, this may be because of the constricting effect of nicotine and tar products on the blood vessels.
Rinsing the mouth within a few hours of a wisdom tooth extraction may flush the clot out of the socket. Using a straw may have a similar effect. That is why post-operative instructions urge the patient not to smoke, rinse or use a straw for at least a day.
Unfortunately, there is no sure way of guaranteeing that a dry socket won't occur, but there is some evidence that placing a small piece (quarter of a square inch) of gel foam (a clotting agent) covered with tetracycline powder (an antibiotic) in the socket after the extraction can reduce the chance of a dry socket. This will be absorbed over a few days and has not been shown to induce allergies or have any other effect on the patient. Fortunately, dry socket is a relatively easy condition to treat.
by Myer Leonard, DDS, MD
Does a Dental Biopsy In My Mouth Mean I Have Oral Cancer?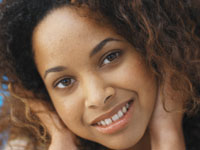 The short answer is no.
A dental biopsy is a technique of removing some tissue in order to examine it under a microscope. Most biopsies are done by administering some local anesthetic and then removing a segment of tissue with a scalpel. The indication for a biopsy is for any lesion or entity that is not normal.
Many conditions that affect the skin, for example, psoriasis, can also affect the mouth. Without a biopsy, one cannot be certain of the diagnosis. Sometimes there are patches on the tongue or lip that become rather thick and white, or parts of the skin of the mouth (mucous membrane) can break away, leaving raw and painful areas.
In order to determine the exact nature of the condition, a biopsy is necessary. Once the diagnosis is made, the appropriate therapy is administered.
Sometimes a biopsy is required because a small lump appears on the lips, cheeks, or tongue. It can be a nuisance in that it may cause concern or it may be traumatized by inadvertently being chewed on.
Some children (and adults) have a habit of chewing their lips and this can traumatize the small salivary glands in those areas. The glands can swell and form mucoceles. Mucoceles are areas of saliva ballooning up in the tissues after the duct has been partially obstructed. They usually are a painless, blue-domed, raised structure that almost always appears in the lower lip. Often, the only way to eliminate them is to excise them by performing a biopsy.
A recent development is the OralScan CD, in which a pipe-stem-like brush is swept across abnormal tissue (without use of a local anesthetic) and then the brush is drawn over a glass slide and a fixative solution is added. The slide is then examined by an advanced computer system for the presence of abnormal cells. This later technique is not similar to a Pap smear because it does not examine superficial cells, but instead examines the deeper or basal cells in the lesion.
Just as in the rest of the body, any lump, ulcer, sore or odd-appearing tissue should have a biopsy done on it if is still present two weeks after whatever is thought to have caused it is removed. Again, a dental biopsy does not mean you have oral cancer.
by Myer Leonard, DDS, MD