Gabriela
As a first time client and a person who hates going to the dentist, I was pleasantly surprised by how I actually had a great visit. Everyone was very nice and answered any questions I had without hesitation. Dr. Lee was excellent as well with not only explaining things but also when he did my cavity it was as painless as I've ever had it! Even when I got me teeth cleaned, that was the first time I left a dentist office without having my gums throbbing! I'm so glad I found such a great dentist and practice and I look forward to my next visit!
Janet
Dr. Lee's office gave me a new appointment within a one day's notice. The staff was welcoming as well as Dr. Lee. I was shown the office and was shown that I care. I am honored to be Dr. Lee's patient.
Kate
I feel very well taken care of by everyone there. Sweet kind and thoughtful staff. I have reactions to plug in scents and they always remember to take them out before my visits.
Dr Lee is extremely skilled and has helped me get over my PTSD from DDS in the past.
I'm so happy I found them! I feel lucky to be a client.
Michael
Rachel is a terrific hygienist -- in both her cleaning technique and her "education" on dental care.
Doris
Professional and prompt. Great work on repairing my cracked crown.
Joe
Very pleased with my cleaning as it is so much more than just a "cleaning". Rachel really takes the time to do what's necessary to have good oral health. She explains all steps and then does what she says, resulting in good oral hygiene.
Our practice accepts insurance from the following companies.

Aetna
Aetna is a national leader of health and related benefits offering dental insurance to our patients, as well as health insurance, pharmacy, and life insurance products for individuals, medicare insurance and disability.

MetLife
MetLife offers our patients a range of competitively priced dental insurance benefits plans for companies of all sizes.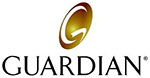 Guardian
With a long history of providing dental benefits, Guardian gives eligible employees choice, empowering them to make the right decisions to improve their oral and overall health.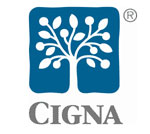 CIGNA
CIGNA offers a variety of dental plans and dental insurance to our patients, including CIGNA Dental Care (DHMO), CIGNA Dental PPO or CIGNA Traditional.

Delta Dental
Delta Dental Plans Association is a not-for-profit organization with some for-profit affiliates as member companies. Through its 39 independent member companies, it offers national dental coverage to our patients - administering programs and reporting systems that provide employees and individuals with quality, cost-effective dental benefits and superior customer service.
Relax with anxiety-free dentistry
Safe, anxiety-free dentistry with San Jose area dentist Dr. Peter LEE means you can have dental treatments done quickly while you're lightly sedated, with little or no discomfort.
You no longer have to tolerate feeling uncomfortable, hiding your smile, or putting off dental work because of a busy schedule. You'll feel relaxed during your dental appointment, and relieved that your oral health is in good hands.
Long-term financing for qualified applicants
TodaysDentistry is pleased to offer long-term financing for our qualified San Jose area dental patients. We realize that some dental treatments are easier to pay off over time. We want to help make it possible for you to have the smile you've always wanted.
Dentures that look great and last
If you're looking for dentures that look great and last, look no further than TodaysDentistry located in the San Jose, CA area. Peter LEE, D.D.S. will assess your needs and fit you with durable, comfortable, natural-looking dentures - at a price you can afford.
Quality, individualized care
You're unique, and you deserve quality, individualized care. Dr. Peter LEE believes your dental experience should blend the best of the personal and the professional. At TodaysDentistry in the San Jose, California area, we take the time to get to know you and understand your dental needs. Dr. LEE and his staff are dedicated to providing you with top-quality dental care designed exclusively for you.
All major credit cards accepted
At TodaysDentistry, most major credit cards are accepted, including Visa, MasterCard, and Discover Card. If your're looking for affordable San Jose area dentistry, contact our office today.