Vivianeg Flushing NY
I was a nervous wreck when I arrived at the office. The staff was very understanding and assured me everything was going to be fine. They were correct, the doctor was awesome, I can actually say I didn't feel a thing. He answered all my questions and did an excellent job.
marks Fresh Meadows
I hate the dentist, always have. Crappy childhood experience ruined it, till now. This last visit was simple. Crack in my tooth, make an appt n in out in 15 minutes. I've developed this relationship because they have done extensive work on me, Pain free. That's all I care about. Do whatever u have to do just don't hurt me n they never have. Cool staff, pretty receptionists in a modrn clean office. I hope they read this and give me a discount:)
lisam Copiague, NY
AMAZING dental experience as always. Dr. Teitel saved my teeth! All others wanted to give me upper patials (dentures!). I trust him completely with my teetgh. His dental hygienist Karen and every single member of his staff is professional, warm & courteous! I could not ask for more from a dentist!
elliots Forest Hills, NY
I have been coming to this office consistently since my family moved to the area in the 1970's. More immediately, my latest visit was for the second in a three-part process: extraction, implant and crown, replacing a tooth that had cracked. Dr. Feldstein's combination of mercifully swift actions, his utter certainty and confidence in what he was doing, and his consistently upbeat and encouraging demeanor inspired trust. Dr. Feldstein's kind of compassion- the fact that he understood what I was going through and did not judge me- can't be taught, it can only be lived. These attituses consistently shine through everybody in the office- their family is always ready to take in your family. If you are doubtful, come in and sit in the outer office for healf an hour or so, and see how warmly and encouragingly patients are greeted and treated. While we often face many troubling and difficult situations in our day-to-day, I left the office with the certain knowledge that what I'd come in for was completely resolved. with no need for further concern.
dawnl Flushing NY
I am a huge fan of DR. Feldstein's........Have been for years! Thank you! Love the girls toooooooooooo........
rachels Westchester, NY
Always a pleasure......I gladly travel from Westchester to come to the dentist!
abbye Forest Hills
Had a great experince. Kind, delicate and nice people. Will definitely come back!
haroldv Bayside, NY
Great experience! polite and friendly, very informative. Would highly recommend!!
anonymous
The entire dental staff is extremely friendly and enjoyable to be around! Dr. Teitel went out fo his way to make me feel comfortable and solve my dental issues. An overall great experience!
Our practice accepts insurance from the following companies.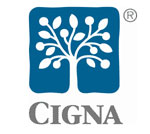 CIGNA
CIGNA offers a variety of dental plans and dental insurance to our Flushing area patients, including CIGNA Dental Care (DHMO), CIGNA Dental PPO or CIGNA Traditional.

Delta Dental
Delta Dental Plans Association is a not-for-profit organization with some for-profit affiliates as member companies. Through its 39 independent member companies, it offers national dental coverage to our Flushing dental patients - administering programs and reporting systems that provide employees and individuals with quality, cost-effective dental benefits and superior customer service.

Careington
The Careington Dental Network is one of the fastest growing independently owned dental networks nationwide, providing our Flushing area patients with affordable dental care - without interfering with the dentist-patient relationship. More than 65,000 general dentists and specialists offer Careington's discount fee-for-service (POS) and PPO plans nationwide.

Aetna
Aetna is a national leader of health and related benefits offering dental insurance to our Flushing patients, as well as health insurance, pharmacy, and life insurance products for individuals, medicare insurance and disability.
Dentures that look great and last
If you're looking for dentures that look great and last, look no further than Teitel & Feldstein located in the Flushing, NY area. Michael Feldstein, D.M.D. will assess your needs and fit you with durable, comfortable, natural-looking dentures - at a price you can afford.
Zoom!® teeth whitening for a bright smile
Michael Feldstein, D.M.D. is proud to be a trusted Flushing area Zoom!® teeth whitening dentist. Our patients love the short amount of time the tooth whitening treatment takes as much as they love the results.
You'll be able to relax in our comfortable surroundings. In just about an hour, you'll have a sparkling white smile!
Beautiful cosmetic results
One of the first things people notice is your smile. All it takes is a single appointment or two with Flushing area dentist Michael Feldstein, D.M.D., and you, too, can have the winning, healthy-looking smile you've always wanted. The beautiful cosmetic results you'll get from Teitel & Feldstein can be immediate and dramatic!
Relax with anxiety-free dentistry
Safe, anxiety-free dentistry with Flushing area dentist Dr. Michael Feldstein means you can have dental treatments done quickly while you're lightly sedated, with little or no discomfort.
You no longer have to tolerate feeling uncomfortable, hiding your smile, or putting off dental work because of a busy schedule. You'll feel relaxed during your dental appointment, and relieved that your oral health is in good hands.
Don't be embarrassed any longer
A negative self image can be detrimental to many facets of your life. Flushing area dentist Dr. Michael Feldstein understands the positive life-changing power that a healthy and beautiful smile can bring to you. Here at Teitel & Feldstein, we don't want you to be embarrassed any longer. Why not take your smile - and even your life - to a new level of self-confidence and beauty?